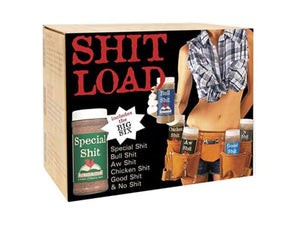 Our Six Original Seasonings In One Gift Box!
Featuring the Big Six! We managed to fit all six of our crowd-pleasing, mouth-watering, finger-licking seasonings into one big box. The convenient "Sh*t Load" gift box includes a bottle of Special Sh*t, Aw Sh*t, Bull Sh*t, Chicken Sh*t, Good Sh*t, and No Sh*t providing an arsenal of seasonings to add just the right touch to just about anything; including briskets, steaks, chicken, pork and even popcorn!
6 flavors, 13oz each.